Mary Poppins Returns is gaining momentum at the box office. If you are a fan of the film, you're going to be thrilled to hear that the director himself says there's a sequel on the way.
Speaking to The Sun, director Rob Marshall said the team behind Mary Poppins Returns were in the "early stages" of working on a follow-up.

"It is early stages but I will say right now that there were eight books, so there's a lot of great material still to mine. That's what we worked from, those incredible eight books of P.L. Travers. So, you know…"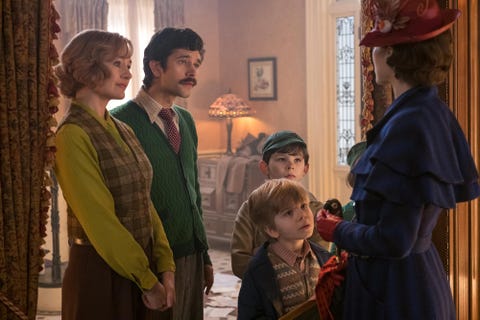 The director also suggested that the franchise could have long-lasting longevity.

"Listen, how many Star Wars films have there been, you know what I mean? Or James Bond films. If there's a great character and story to tell, why not?"
Mary Poppins Returns' producer also commented on the possibility of a sequel, adding that he would definitely want Emily Blunt to reprise the role of the world's most famous nanny.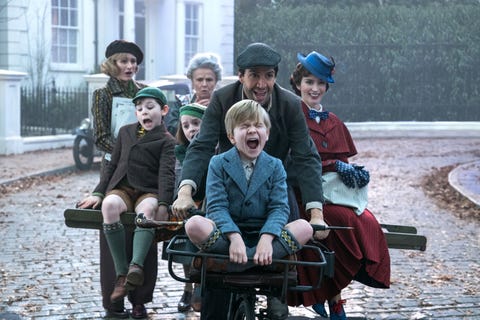 "Emily does light up when she speaks to me about it. And if the people want it, I think it will happen."
"Emily does light up when she speaks to me about it. And if the people want it, I think it will happen."
Directed by Rob Marshall (Chicago), the film stars Emily Blunt, Lin-Manuel Miranda, Colin Firth, Ben Whishaw, Emily Mortimer, Julie Walters with Meryl Streep and Dick Van Dyke. Here's the official synopsis:
Mary Poppins Returns is set in 1930s depression-era London (the time period of the original novels) and is drawn from the wealth of material in PL Travers' additional seven books. In the story, Michael (Ben Whishaw) and Jane (Emily Mortimer) are now grown up, with Michael, his three children and their housekeeper, Ellen (Julie Walters), living on Cherry Tree Lane. After Michael suffers a personal loss, the enigmatic nanny Mary Poppins (Emily Blunt) re-enters the lives of the Banks family, and, along with the optimistic street lamplighter Jack (Lin-Manuel Miranda), uses her unique magical skills to help the family rediscover the joy and wonder missing in their lives. Mary Poppins also introduces the children to a new assortment of colorful and whimsical characters, including her eccentric cousin, Topsy (Meryl Streep).
Mary Poppins Returns is in theaters now.