The DC Universe streaming service has now launched in the United States and has provided users with plenty of comics and classic DC movies. On top of that, it has given viewers their first taste of what's to come from their slate of shows with Titans which has been rather popular. Now DC is looking to do a show focusing on the JSA member Stargirl and we now have our official casting for Starman.
Joel McHale will take up the mantle of Starman in the live-action series. Joel McHale is typically known as comedy orientated actor thanks to his starring role on Community, but he has often been shown to do some more serious roles throughout his filmography.
The character of Sylvester Pemberton/Starman is being described as a "Courageous and confident" and is going to be a serving member of the Justice Society Of America. Starman is known for wielding a powerful anti-gravity staff known as the 'Cosmic Staff' to comic book readers.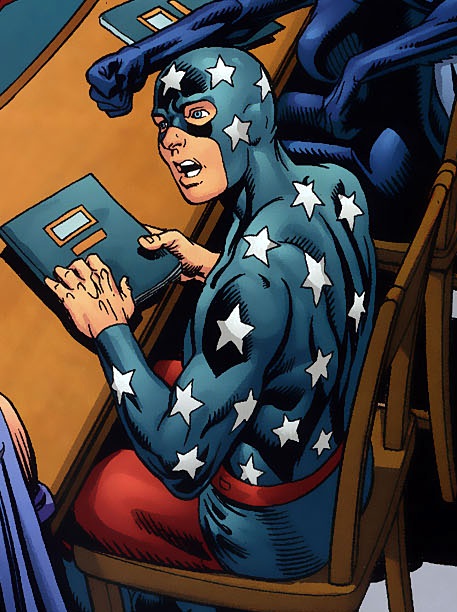 We do not know anything in regards to plot about the Stargirl series just yet but given that the castings are now staring to come together, we can assume that we will begin to see some official details starting to come through from Warner Bros in the coming months and we will be sure to report on it as soon as we here more.
RELATED POST:
https://thathashtagshow.com//www.thathashtagshow.com/2018/11/06/exclusive-doom-patrol-casting-dc-character-willoughby-kiplinp/
https://thathashtagshow.com//www.thathashtagshow.com/2018/11/07/andy-bean-swamp-thing-alec-holland/