The name of the Hollywood game is to make money, and they are enjoying record successes over the past month and a half.  Backing up to October, The roof was blown off the old record as last October brought in $820 million.  When you have record breaking groups, it is not only about the big, new release, but its also the franchises that endure.
October was led by huge titles such as Venom, A Star Is Born, and Halloween.  Those three alone brought in $481 million.  Those films gave the month a huge boost, but when you also have films like Crazy, Rich Asians contributing $7 million a full month after release, it makes records easier to break.
That was one record.  Combine a video game character with the son of a dead boxing champion vs the son of the man that killed him, and apparently you generate box office gold and another record.  This past three day Thanksgiving Record was broken with the top 12 films generating $206 million.
Leading the box office charge was Ralph Breaks the Internet.  This sequel nearly broke a best Thanksgiving Day total by making $84.5 million over the five day opening.  It fell a bit short of Frozen and its record of $93 million.  To compare the sequel to its original title over three day weekends, The sequel brought in $6 million more!  Audiences love this movie.  Look for low week to week drops for several weeks as there is no competition coming out.  Might as well call this Disney weekend as Disney positively owns this opening weekend.  Disney owns the top 3 openings and 11 out of the top 13 slots.
Coming in a strong second is the Rocky sequel Creed II.  Creed did set a record for largest ever opening for a live action movie over the Holiday weekend, placing 7th out of the top 13.  Creed II brought in $55.8 million over the five day weekend.  This sequel is also running $16 million above the original Creed.  With very positive audience and critic scores, look for this one to have a long run as well.
In third place is another power house, but without the critic and audience acclaim.  Fantastic Beasts: The Crimes of Grindelwald brought in $42.9 million, just edging out the fourth place film.  It may remain the #1 world wide film, but this is a franchise in trouble.  If the next film doesn't see a marked turn around in Beasts III, it may be a franchise limping across the finish line.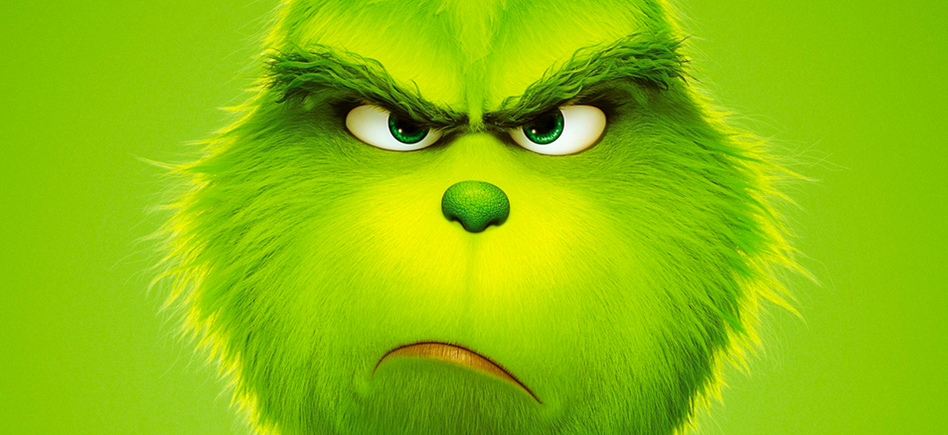 In a close fourth place finish is The Grinch.  This umpteenth remake of the beloved Dr Seuss book made $42 million.  The holidays should keep this film in the top five for a few more weeks, and even then it won't be far out until the December power house movies release.
Finally in fifth place we have Bohemian Rhapsody.  This Queen pic made $19.4 million in its fourth week of release.  This is only a three day decline of 13% despite losing just shy of 900 theaters.
Looking for the new version of Robin Hood?  You may be the only one.  This remake starring Taron Egerton and Jamie Fox came in seventh place in its opening weekend with a measly total of $14.2 million.  It has received horrid reviews from both critics and audiences.  Did you know Leonardo Dicaprio helped produce this movie?
NEXT WEEK
Next weekend we see the release of the horror film The Possession of Hannah Grace.  That is the only wide release until we get some power titles over the weekend of December 14th.  Breathe now because once we reach the 14th, it will be non-stop power houses for the rest of the year.