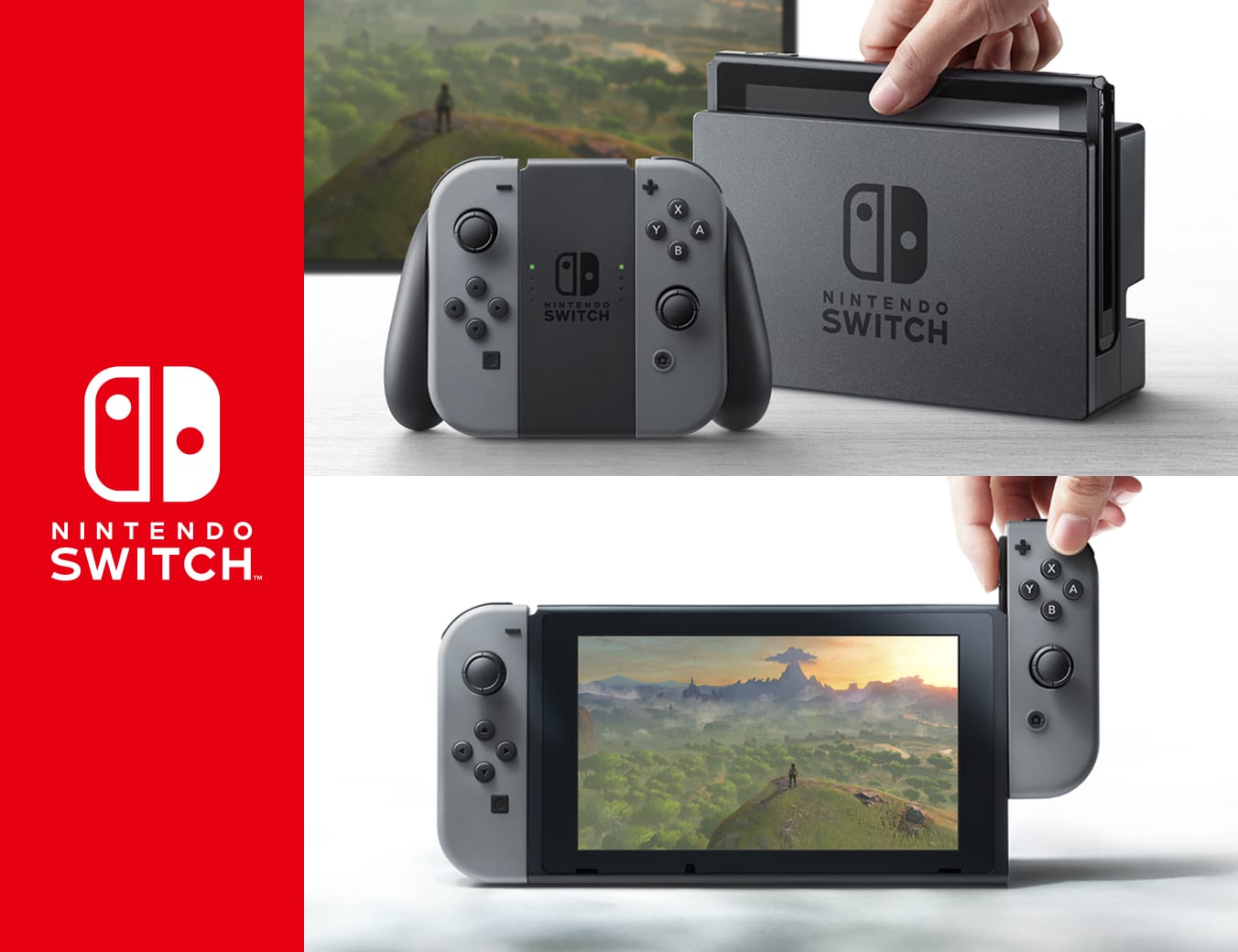 After a year of rumors and leaks we finally have a look at the new Nintendo console: The Nintendo Switch. Revealed in a three-minute video posted through the company's Twitter profile, Nintendo confirmed or put to bed much of the reported speculation.
In a press release sent out after the videos release Nintendo stated, "Today's video incorporated short glimpses of representative gameplay to demonstrate the liberating nature of the Nintendo Switch home gaming system."
The Switch announcement comes to no surprise for those who have been following the latest console rumors. Info about the new console has been leaking out for the better part of almost two years now, but until today the Switch was referred to publicly as the NX.
Although the full body specs for the console has not been revealed, it appears as though many of the rumors were in fact correct. The Nintendo Switch is geared to be a mobile-console hybrid, giving players the opportunity to take their favorite games on the road.
When used with the TV dock, the Switch acts much like that of a regular stationary console. But unlike those on the market now, this console can be pulled out of the dock and transported anyway. If done correctly this is a huge step for the video game industry.
Other details for the upcoming console include the introduction of the Joy-Con controllers that can be broken into two halves or slotted onto the Switch screen for a mobile system. Another bonus announced the Joy-Cons can be used wirelessly or used concurrently for up to four people multiplayer games.
With feature titles from over 50 game publishers including the highly anticipated Zelda: Breath of the Wild the short three video also showed gameplay shots of Splatoon, The Elder Scroll V: Skyrim and possibly a new Mario platformer.
Although no price points have been announced the console is slated to come out in March of 2017.
What do you think of the Switch specs? Excited about a fully mobile console?  Let us know below!
Facebook Comments